A few weeks ago I had the privileged to be interviewed by The Big Picture Philippines Podcast to share my experience of working from home.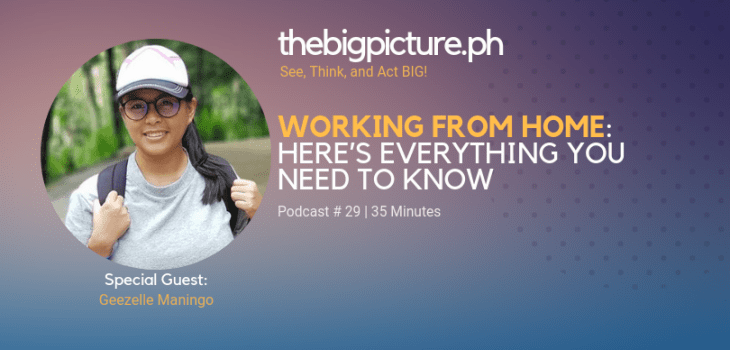 I have been working from home since 2010 as a freelance and in June 2011 I am affiliated with a company, so basically about a little more than 8 years now. I had my fair share of ups and downs in the industry but thankfully I am still here, grinding and learning at the same time.
Instead of retelling what I shared on the podcast you can just watch it on the video below or visit The Big Picture Philippines website.
What I wanted to talk about is a portion of the advice I gave during the podcast. I was asked what advice I can give to those who wanted to work from home.
"Know yourself. Know what you're good at."
Even before the internet era, there are already jobs from home like sewing, selling (sari-sari store), electronic repairs, and etc. but the internet gives a different freedom of work from home. Now we have the choice to work office type of jobs from home.
There are so many types of works you can find online and sometimes it gets overwhelming that you tend to jump from one niche to the other, and it is totally okay especially if you are just starting out. But when you are at it for 3 or more years already and not yet settled in, then it is a different story.
The online industry is fast-paced and its niche is evolving in just a blink of an eye. The perfect strategy today may not work tomorrow and the tools highly used at the moment will get outdated and replaced.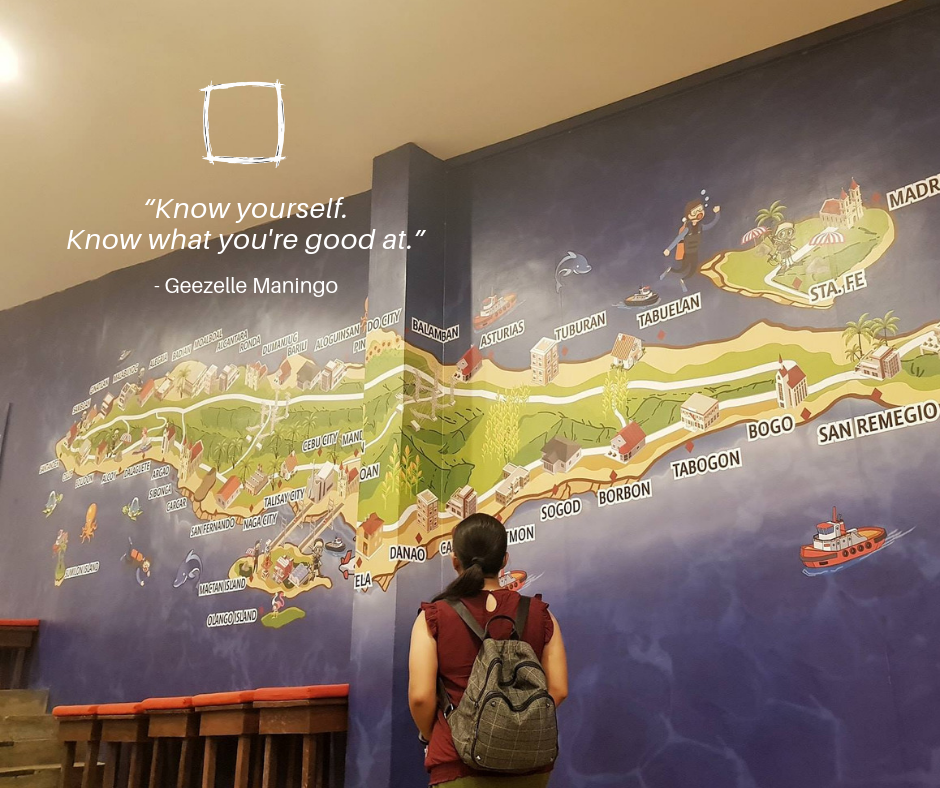 Know Yourself
Knowing yourself will give you the opportunity to recognize what you really want in life, therefore, you will have a clear idea on what path to take hence it would be easy for you to decide on what job to get.
Know what you're good at
The highest benefit you can get from knowing yourself is to be able to distinguish the things you are good at. Now you have the upper hand over your job. There is still effort as everything has, but it is lesser.
Work from home or not, if you know yourself and know what you're good at then success is an arm's reach.
Connect with Geemiz
Facebook Twitter Google Plus Youtube Instagram