Ten days before February will end and why the heck I have just updated you just now. Well because I am overwhelmed in doing a lot of things in which not really helpful with my productivity. Plus internet and power outages makes me work during the day instead of my regular working hours.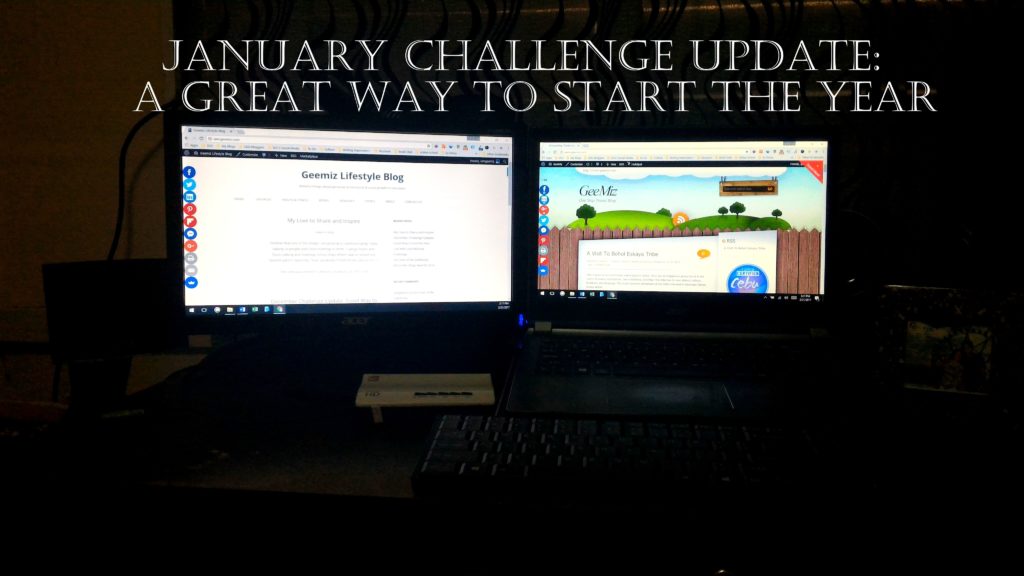 What I have realized in the past 2 months of my challenge and the current month challenge is that it is a little crazy achieving so many things in one go. Before I wanted to do a lot because I wanted to change so many things in myself. But after almost 3 months I realized that it is very true that we need to change little by little. Achieve things one step at a time. Changing one little thing in your life takes up a lot of energy, how much more doing 2 or more. So starting this month, I will be doing 1 challenge at a time.
Now it is time to talk about how I did with my January Challenge
Write 2 Travel Blogpost
I am not that great on religiously writing a blog for like forever. I have so many pending blog article ideas, up to the point that I almost forget details of my travels. This year one of my goals is to write on my blog as much as possible and I am really happy that I have joined the weekly blogging challenge which started this February. So far last January I have only written one travel blog post, the 10 must Visit Bagan Temples and Pagodas. I failed in this challenge but I am eager to write as much.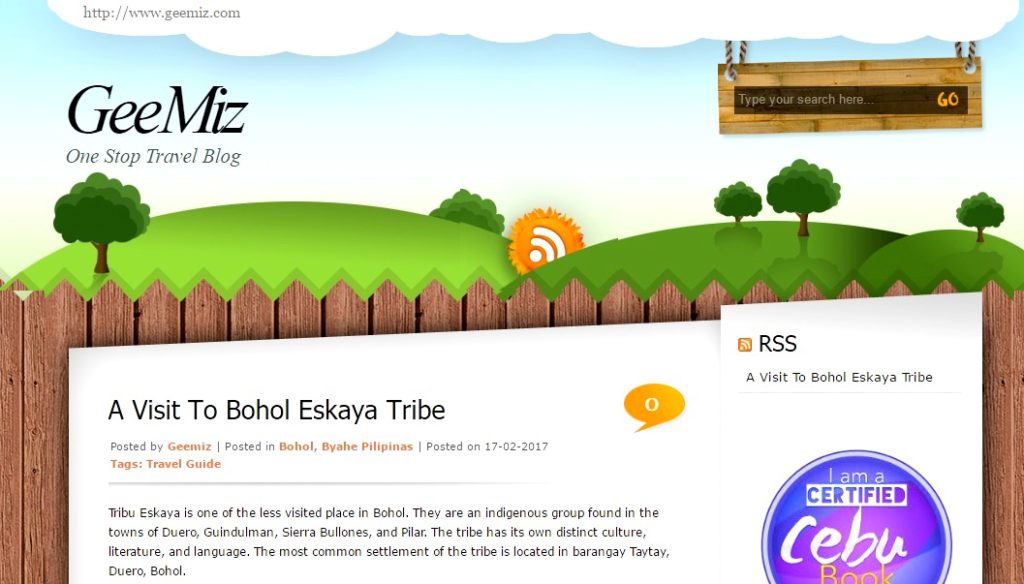 Pros
I realized that I need to a lot a blogging day on my weekly schedule.
Improve my writing skills.
Cons
I am not prepared to write weekly.
Needs more time to write because I have to do research.
I get anxious on what to write because of the many stuff in my list.
Will I Continue with this challenge?
Probably yes, because of the weekly blogging challenge.
I love to share helpful travel tips, guides and ideas.
Write 2 Lifestyle Blog post
I have never been happier with my lifestyle blog. Now it seems that my blogging has no limit. I can share anything that I wanted to. Last January one of my challenges is to write at least 2 Lifestyle blog post and I am really happy that I am successful with the challenge. I think this is my first time to achieve a challenge and I am really contented with it.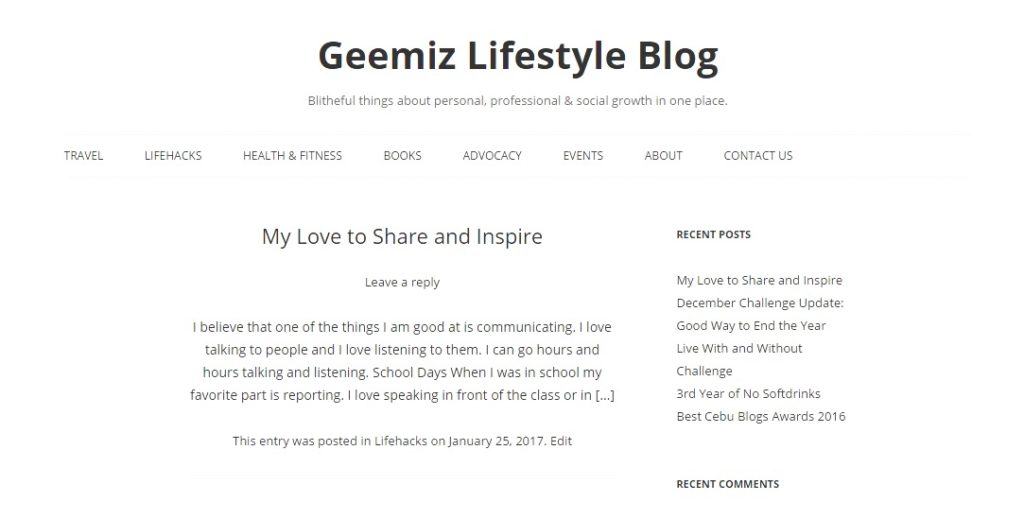 Pros
It is easy to write with the Lifestyle blog because everything is free flow writing. No deep research needed.
I am excited with my Lifestyle blog so I keep on writing.
Cons
Will I Continue with this challenge?
Probably yes, because I love what I am doing right now.
As what I have said before, I may not be successful in some of the challenges but it does not mean that I will quit. Not everything you planned will be in its proper place. The most important thing is that you have started and work for it.
2 Travel Blog Post Challenge – 2.5/5
2 Lifestyle Blog Post Challenge – 5/5
I would love to meet and hear from you. Connect with GeeMiz
Like Geemiz in facebook | Circle geemiz in Google Plus | Follow @geemiz in twitter | Follow Geemiz Instagram |Subscribe Geemiz Youtube